Jerzy Antczak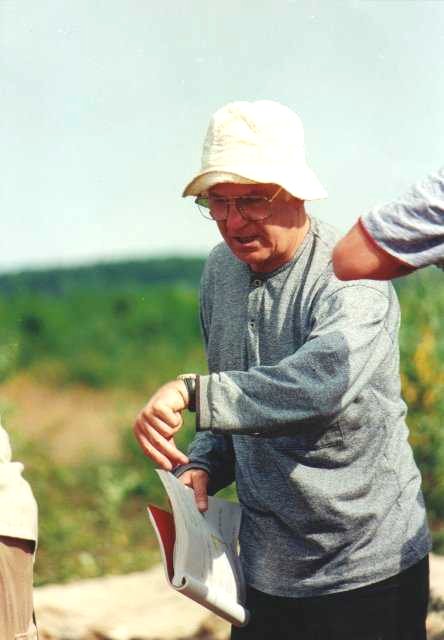 Writer Director Producer

After graduating from Theater Academy in Lodz he began his career as an actor. Between 1956 and 1963 he was an artistic director of 7'15 Theater and formed "TV Popular Theater" in Lodz , becoming its head. In 1963, Antczak moved to Warsaw taking the position of Chief Director and later Head of Polish TV Masterpiece Theater.
On September 1972 he undertook a monumental task writing and directing two versions of Maria Dabrowska's novel titled "Nights and Days", 70mm stereo theatrical release and a television series consisting of 12 episodes. In the course of one year the film was seen by 20 million people becoming the highest grossing feature film in Poland.
"Nights and Days" brought Antczak several important awards. In 1975 he received the Grand Prix and the Public Award at The Polish Feature Films Festival in Gdansk. In 1975, at the 26th West Berlin Festival of Feature Films, Antczak received The World Association Award (Unicrit Award). The movie also received a Grand Prix for a best female lead role, "Silver Bear". In 1976 "Nights and Days" received a nomination for an Academy Award in the Best Foreign Language Category. In 1978 "Nights and Days" series was dubbed into Italian, French, German, Spanish and was given English subtitles. Following year he became Member of the Academy.
From Antczak's other films the most significant are "The Nuremberg Epilogue" (1970) for which he received "International Critics Award", "Public Award", and "Intervision Award" at the World Film and TV Festival in Prague. Other awards include the Ramsey Award for "The Shot" in 1966 at the World Film Festival in Cairo as well as Public Award for "Countess Cosel" in 1969, a historical melodrama seen by 12 million viewers . This film also received Grand Prix, "Golden Absara", at the International Film Festival in Phnom Phen, Cambodia for the best female lead role.
Antczak is a cofounder of the Polish Masterpiece Theater and has to his credits more than 100 productions as a writer, director and producer. Antczak's TV Special , "The Master", earned him the Prix Italia in 1966. For his films and television productions in Poland, Antczak was a given Best Director Award five times, comparable to the Golden Globe, three times Golden Screen Award, comparable to the Emmy, three times State Award, the highest tribute an artist can receive in Poland. From 1985 to 2001 Antczak had been teaching at the Film School at UCLA in Los Angeles as a tenured professor. In recent years, Antczak has successfully intensified his activity as a writer and director of the following films.
1994 "The Lady of the Camellias", feature, dir.
1995 "Path of Glory", comissioned for Polish Masterpiece Theater dir.
1996 "Caesar and Pompey", feature for television dir.
2002 "Desire for Love", feature, wr/prod/dir.
In 2003 "Chopin-Desire for Love" was awarded Platinum Award for the best picture and Gold for cinematography at the Houston Film Festival. Also, at International Screen Actor's Festival in Kiev, George and Chopin each received Grand Prix.
In 2008 "The Nuremberg Epilogue" was awarded Platinum Award for the best docudrama at the Houston Film Festival.
In May of 2009 Antczak Published his autobiography which became a bestseller.
"Nights and Days of My Life"
In May of 2009 Antczak received a star on the prestigious 'Alley of the Stars' in Lodz, the city famous for it's film school.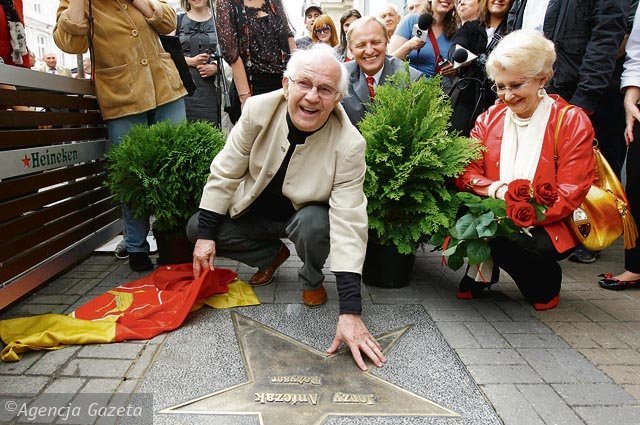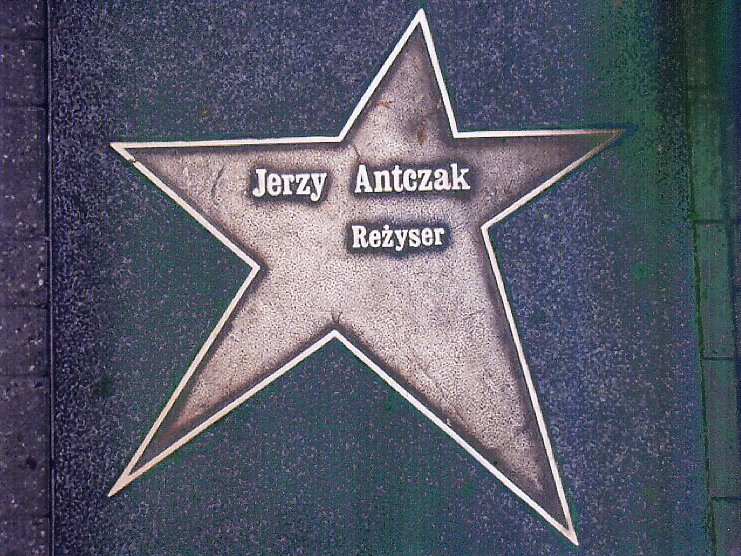 In June of 2009 Antczak received 'Gloria Artis, First Class' (gold), equivalent to 'America's Medal of Freedom'.