Jadwiga Baranska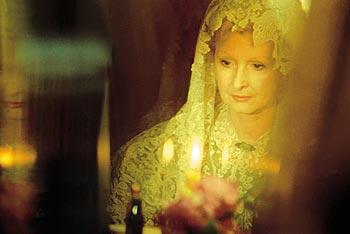 Actress - Screenwriter
A graduate of the Theater Academy in Lodz. A prominent actress with numerous leading parts in Warsaw Theatres from both classical and contemporary repertory. On Television she played dozens of roles. The most important are: Laura in "The Glass Menagerie" by T. Williams, Masha in "The Three Sisters" by A. Chekhov, Lavinia in "Mourning Becomes Electra" by O'Neil, Joanna in "Skylark" by Anhouil, to name a few.
Her two most important film roles are: "Countess Cosel" (Countess Cosel) as well as the lead role of Barbara in "Nights and Days", a movie that was nominated for Academy Award in 1976. In 1979 she came to USA with her family. Since 1993 she has been screenwriting with the following credits: "The Lady of the Camellias", "Path of Glory" by Humphrey Cobb, "Caesar and Pompey" by Henri de Motherland, "Chopin - Desire for Love", where she shared the writer's credit and was also an associate director.
For her artistic achievements she received numerous domestic and international awards.
AWARDS
International:
1976 - "Silver Bear" (Grand Prix) for Barbara, the 26th West Berlin Festival of Features Films.
1976 - "Golden Apsare" for "Countess Cosel", I Festival of Feature Films at Phenom Phen.

Domestic:
1975 - "The Golden Cross of Achievement" for 30 years of Polish Cinema
1976 - "Golden Grapes" for Barbara at the Lagov Festival in Poland
1975 - "Grand Prix" for Barbara from "Nights and Days" on the Polish Feature Films
Festival in Gdansk
1976 - "The First Degree Award from Polish Radio Television for Barbara
1976 - "The Golden Screen" (can be compared to Emmy) for Barbara
1976 - "State Award of First Degree" for Barbara
1977 - "The Golden Nail of Season" (the greatest personality) for Barbara
1978 - List of 10 Best Actresses in the 35 years of Polish films
1979 - Winner of ,The Best Actress of he Year" 1975,1976, 1979.


About the Film Awards Credits Galleries Trailer Reviews