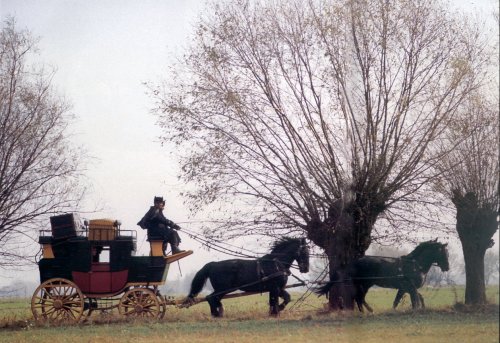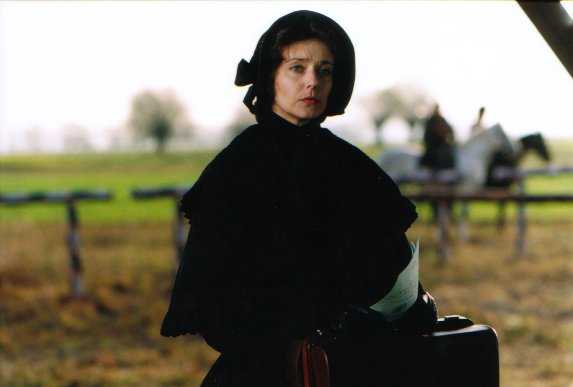 November 27, 1849
Polish border
A stage coach pulls up at a border barrier crowned with the two-headed Tzarist eagle.
The day is gray and cloudy, replicating the day when Frederic Chopin left the country.
Passengers disembark.
Ludviga appears in the door dressed in mourning.
OFFICER
Prepare your passports!
Your passports for border control!
Ludviga grips a large travel bag, and gets into line, her passport in her other hand.
OFFICER
Returning?
LUDVIGA
Paris...
OFFICER
Anything to declare?
LUDVIGA
Nothing material...
OFFICER
Withholding items subject to our customs
inspection, or transporting contraband harmful
to the imperial Russia is punishable.
LUDVIGA
I am back from my brother's funeral.
OFFICER
No valuables? That brother died poor?
No jewelry? Gold?
Ludviga shakes her head, no.
OFFICER (cont.)
What are you bringing home?
(pointing at the bag)
What's there?
LUDVIGA
(after a pause)
A heart...
OFFICER
(harshly)
Yes, yes, go... Quickly before
I change my mind...
The Officer dismisses her to an area beyond the barrier. Ludviga passes through a small gate and deliberately crosses the border.
She surveys the fields, heavy with milky fog, typical for a late autumn in Poland. She turns to her right. Above on the horizon, the blue wall of a forest's edge looms above the fields.
She stares down the road that will carry her and CHOPIN'S HEART...HOME...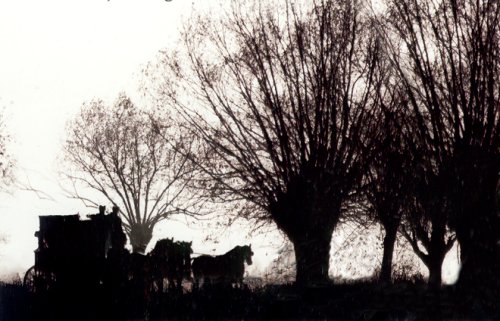 The world recognized Yo-Yo-MA (cellist), Emanuel Ax (pianist), Yukio Yokoyama (pianist), Janusz Olejniczak pianist), Pamela Frank (violin), Vadim Brodsky (violin) use their talents to brilliantly perform Chopinís music.